Welcome to Blackbird Studio – Studio Tour
Who better to give you a tour of Blackbird than owner John McBride and Director of Education at Blackbird Academy Mark Rubel? These two know the studio like the back of their hand, and in this video, you'll see the studio through the eyes of two people who call it a second home.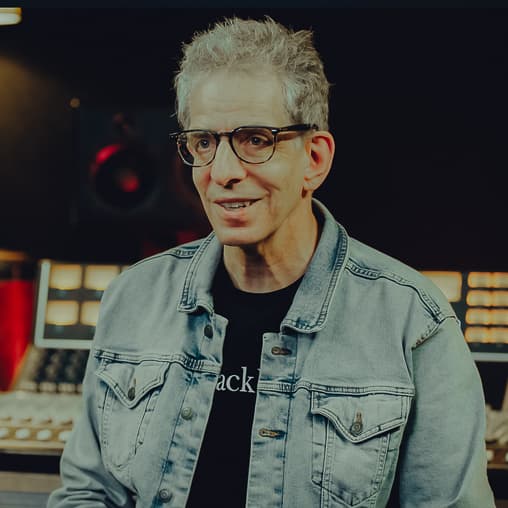 Mark Rubel has taught audio, music technology, music business, and the history of rock to thousands of students since 1985 at various colleges and universities. Before becoming the Director of Education for The Blackbird Academy, he served as Audio and Recording Director and Instructor at Eastern Illinois University's $70 million Doudna Arts Center.
Since 1980, Mark has produced thousands of recordings at his Pogo Studio in Champaign, IL (now located in Nashville) and elsewhere, for such clients as Hum, Alison Krauss, Rascal Flatts, Jeff Coffin, Henry Kaiser, Fall Out Boy, Ludacris, Adrian Belew, Luther Allison, Jay Bennett, Melanie, Ian Hobson, Henry Butler, and many more. For the Wall to Wall/Ellnora Guitar Festival, he recorded Los Lobos, Calexico, Ani DiFranco, The National, Junior Brown, Derek Trucks, Taj Mahal, Bill Frisell, and many others.
Mark has been in the same rock and roll band since 1980. He serves as a panelist, moderator, lecturer, workshop leader, and recording judge at numerous audio conferences, including national and regional Audio Engineering Society Conferences, the Tape Op, Potluck, and Welcome to 1979 Conferences, SXSW, and many more. He is a frequent guest on recording shows, podcasts, and in documentaries. Mark is on the national board of SPARS (the Society of Professional Recording Services) and belongs to NARAS, AES, ASCAP, and EARS.
Mark Rubel also works as a consultant and legal expert witness in the fields of audio and copyright. He writes for such publications as Tape Op and Mix Magazine, interviewing Dave Cobb, Terry Manning, and the legendary Les Paul. Mark is currently writing a history of recording studios of the 1960s–70s for Rowman and Littlefield: "The Great American Recording Studios."