Vocal Health and Production with RAab Stevenson
Martina McBride sits down with renowned vocal coach RAab Stevenson as he shares how to get the best vocal performance for artists he works with both in the studio and live on tour.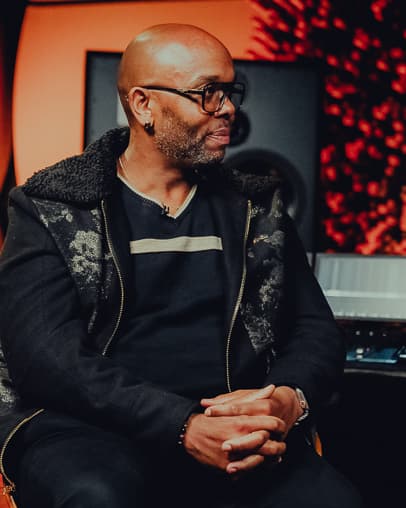 Vocal coach, singer, songwriter, vocal producer and artist developer, Robert "RAab" Stevenson has worked with some of the most famous voices and producers heard on pop radio today. Among them are Justin Timberlake, The Dave Matthews Band , Pharrell Williams, Rihanna, Lizzo, Chris Stapleton, Kelly Clarkson, Zac Brown Band, Ne-Yo, Kelly Rowland and many others.
RAab started working for Justin Timberlake in 2002 and is still presently working for him. RAab coached Justin and the background singers for the 2018/2019 "Man of the Woods" world tour. He coached Justin and his background singers for their 2018 "Super Bowl" halftime performance in Minneapolis and co-arranged background vocals.
RAab toured with Justin Timberlake on his 2002 – 2004 "Justified/Stripped /I'm Lovin it" world tour, as a background vocalist, as well as Justin's 2006 -2007 "Future sex, love show" world tour as lead background vocalist and background vocal arranger, as well as tour vocal coach.
RAab was the lead background vocalist and background vocal arranger, as well as vocal coach at Justin Timberlake's "Justin and friends" concert that concluded Justin's "Shriner's Golf Tournament" in Las Vegas each year from 2008 to 2010. The artists that RAab had the opportunity to perform with and arrange background vocals for on these performances over three of the events were: Rihanna, Will i am, Adam Levine of Maroon 5, Leona Lewis, Boyz ii Men, Lionel Richie, 50 Cent, Alicia Keys, Taylor Swift, TLC, Snoop Dogg, Ciara, Jay Sean, Timbaland, Salt-n-Pepa, Lady Antebellum, Diddy-Dirty Money, Christina Aguilera and T-Pain.