The Importance of Studios: Sharon Corbitt
John sits down with studio manager Sharon Corbitt. The two discuss the importance of creating music in a supportive and creative environment. They also touch on the challenges and rewards of being involved in the music industry. If you're interested in hearing stories from seasoned professionals and gaining insights into the world of music production, this video is worth watching.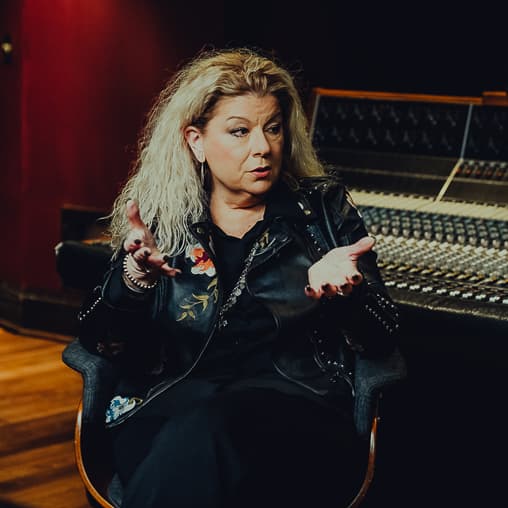 Sharon Corbitt is a 37 year Music Row veteran.  She focused much of her early career on managing record studios, including Ocean Way Nashville, The Sound Kitchen and Historic RCA Studio A ( originally built in 1965 for then label head Chet Atkins and for the RCA Victor label). In 2009, under Sharon's leadership, RCA Studio A opened to outside commercial clients and some of the artists who have since recorded there are Tony Bennett, The Beach Boys, Kacey Musgraves, Trans Siberian Orchestra, The Blind Boys of Alabama, Bob Seger, Sara Bareilles, Ken Burns and Chris Stapleton.
In 2012, Sharon formed All Good Factory to manage Ben Folds' artist career and his diverse interest that involved photography, music education and music therapy. Sharon now focuses most of her day to day to developing new and established artists including Eric Gales and consulting/spearheading projects and new ventures like: Joe Bonamassa and Frontline Songs.  To date, Sharon has facilitated studio recordings that have sold in excess of 130 Million plus worldwide.