Power 101
Blackbird Academy's Director of Education, Scott Brewer, gives much needed insight into the amount of electricity required for live concert events. He details the fundamentals of understanding electricity, Ohm's Law, Watt's Law, tri-phase power, volts, amps, power, resistance and more.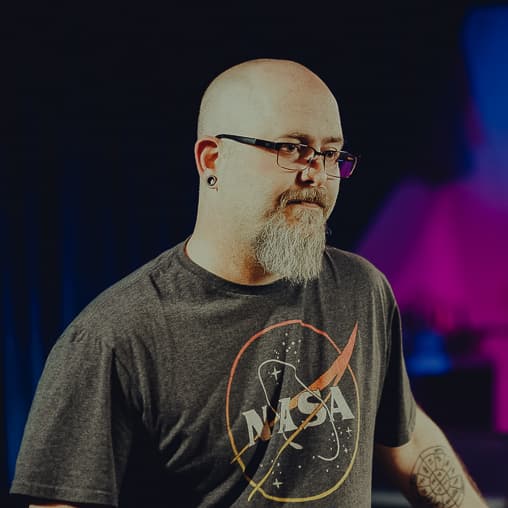 Scott has been a musician for more than twenty years and started his career playing in bands before moving to the other side of the console. Scott studied at Guildford Tech where he double-majored in Recording Engineering and Concert Sound & Lighting.
During his time at Guildford Tech, Scott freelanced for production companies and the local IATSE. This work led him to a gig with Imagine Design and Productions, where he was an audio engineer, systems designer, and installer.
Scott joined The Blackbird Academy in 2017 to head the Live Sound Engineering program. He is originally from North Carolina.