Building a Song From Start to Finish with Tom Bukovac
In this video, John sits behind the console with Tom Bukovac as he builds his song "Firebird Lullaby" from start to finish. Watch as Tom lays down each track and provides one of our most unfiltered looks into the recording process.
See gear used in this series in action elsewhere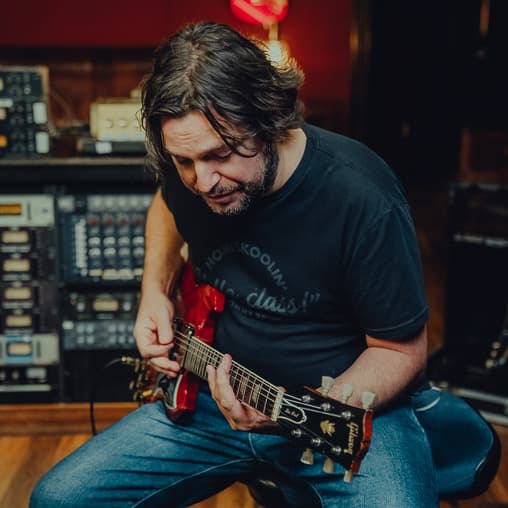 Tom Bukovac has become one of the most sought-after session musicians and producers in Nashville. Born in Cleveland, Ohio, Tom began playing guitar at age eight, going on to perform shows in his mother's bar at thirteen. He moved to Nashville in 1992 and has been working as a career guitarist ever since. Tom has played with Stevie Nicks, Willie Nelson, The Black Keys, Bob Seger, Joe Cocker, The Beach Boys, Morgan Wallen and Steven Tyler, among many others. He has won an ACM for Guitar Player of the Year four times, and has more recently started a Youtube channel called Homeskoolin' where he shares a wealth of knowledge. He is an incredible talent as well as one of our favorite people to hangout with.