George Doering: Techniques for Session Players Working in Film
With more than 800 movie score credits under his belt, George Doering talks about the guitars he uses and gives advice to aspiring session musicians.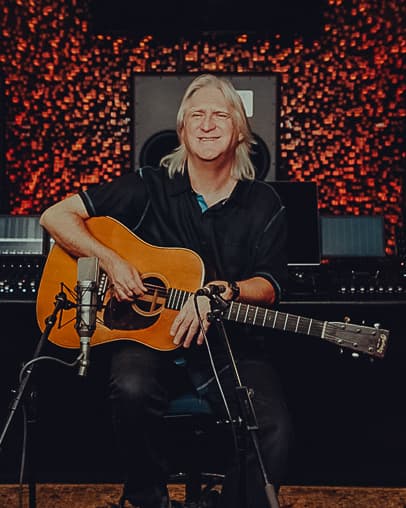 Since 1978, Los Angeles studio veterans and multi-instrumentalist, George Doering has been recorded in more than 800 original movie scores.
Some of his credits include: Ghost on the Canvas by Glen Campbell, Genius Loves Company by Ray Charles, Mr. C by Norma Connors, Painted from Memory by Elvis Costello with Burt Bacharach, Earth Songs by John Denver, Primitive by Neil Diamond, Amore Infinito by Placido Domingo, Folklore by Nelly Furtado, Harry for the Holidays by Harry Connick Jr., It's Your Night by James Ingram, Dynamite by Jermaine Jackson, Recollection by k.d. Lang, Looking Back With Love by Mike Love, Switch by Henry Mancini, I Wanna Do It With You by Barry Manilow, Muppet Beach Party by The Muppets, Juice by Juice Newton, Fool in Love With You by Jim Photoglo, Inamorata by Poco, So Excited! by The Pointer Sisters, Snake Bite Love by Zachary Richard, Duets by Linda Ronstadt, Pure Country by George Strait, Christmas Memories by Barbra Streisand, A Christmas Album by James Taylor, Street Fighter by Frankie Valli & The Four Seasons, That's Why Hollywood Loves Me by Geno Washington, Swing When You're Winning by Robbie Williams, Storytone by Neil Young and the soundtracks of American Beauty, The Bourne Identity, Conspiracy Theory, Erin Brockovich, Jurassic Park, The Green Mile, Hoot, Lemony Snicket's A Series of Unfortunate Events, Out for Justice, Police Academy,  Seabiscuit, The Devil Wears Prada, Tootsie, The Village and xXx.