Electric Bass 101 with Glenn Worf
Join John in this six-part series as he sits down with Glenn Worf, who shares a lot of incredible wisdom about mastering the electric bass. Glenn shares a lot of advice, from exercises you can work on to perfect your technique, to the character traits needed to be a good tourmate.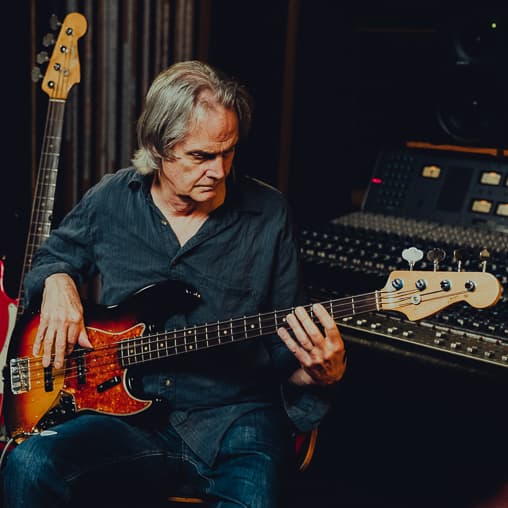 Working most famously with Mark Knopfler, Glenn Worf has had an incredible career as a bassist both in studio sessions and on tour. He has worked with many of country artists throughout his career, including Reba McEntire, Faith Hill, Martina McBride and Keith Urban. He is a master of all things bass and is a great resource not only for tips in pursuit of technical perfection, but insight on character traits one needs to hone in order to work regularly in the studio.