Advice From Legendary Guitar Player and Producer Dann Huff
In this series, Dann Huff sits down and shares the wisdom he's gathered over the last forty plus years of his career.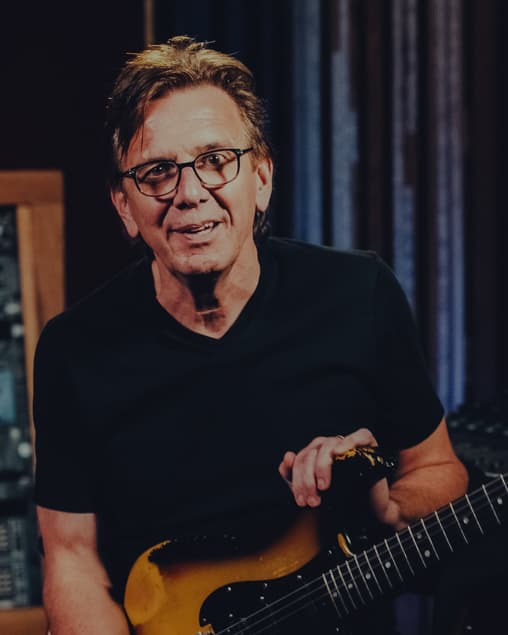 Guitarist and singer Dann Huff was born in 1960 and was raised in a musically gifted family. His brother, David Huff, began playing drums in third grade. Their father, Ronn Huff, worked as a conductor and arranger. Dann favored the guitar. He took a few lessons; some even classical, but mostly played by ear. When he was 13, a session guitarist by the name of John Darnall spent some time teaching him a scale, and that kind of set the young Dann Huff on the career path he followed.
In high school, Huff, along with Gordon Kennedy, was part of a little band that played at school assemblies and such. When Huff was only 16 years old, he began performing on demos in Nashville. By the time he hit 20, he helped form the Christian rock group Whiteheart. Other members were his brother, drummer David Huff, singer Steve Green, keyboardists Billy Smiley and Mark Gersmehl, and bassist Gary Lunn. Whiteheart completed three albums before Dann called it quits in 1985. After leaving Whiteheart, maybe with a taste for something different, Dann and his brother David joined forces to create another band, Giant. This one left Christian music behind to offer heavy metal, hard rock albums like Last of the Runaways and Time to Burn.
In the early '90s, Dann went out on his own again, and went back to session work, something he excels at. Over the years he has sat in on recorders for artists such as Barbra Streisand, Kenney Loggins, Reba McEntire, Celine Dion, DC Talk, Shania Twain, Michael Bolton, Luther Vandross, Donna Summer, Rod Stewart, and just about any other artists who have topped the charts in genres from country to rock to Christian and back again. Dann Huff has also moved into the role of producing, working on albums with metal superstars like Megadeth.
-All Music