Bainz: The Journey From New Delhi to the Heart of American Rap
John sits down with engineer and mixer, Bainz. Born and raised in New Delhi, Bainz now lives in Los Angeles where he has worked with Young Thug and Young Stoner Life Records, Travis Scott, Mac Miller, Future, Estelle, Trippie Redd, Sia, Rich The Kid, Shy Glizzy, Offset, Quavo, and Machine Gun Kelly. He's also worked with Mac Miller, Nipsey Hussle and Juice WRLD, before their tragic passing. Having worked with these artists undoubtedly makes Bainz an incredible resource for young engineers working in hip hop. John and Bainz talk drum sounds, their favorite mics for rappers, and much more.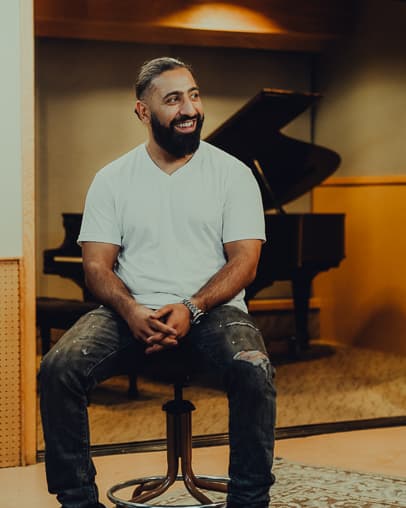 Hailing from New Delhi, India, Bainz has cemented his place among the best of the best in the industry and has become the go-to guy for hip-hop and trap records as well as for younger engineers for advice on recording and mixing techniques in his sessions. He also works closely with powerhouse brands such as Avid, MCDSP, Townsend Labs, Acustica Audio, Lauten Audio, Sound Theory, Arturia, IK multimedia, and many more.
Bainz has been responsible for engineering and mixing some of the most defining global hip hop hits. These include 'Ski' by Young Thug and Gunna from the viral #SkiChallenge, the multi-platinum 'Hot' by Young Thug, Gunna and Travis Scott, multi-platinum 'Go Crazy' by Chris Brown and Young Thug, Billboard Hot 100's #1 'Franchise' by Travis Scott featuring Young Thug and M.I.A, to name a few.  In addition, he has had the opportunity to work with some of the most celebrated artists of this generation, including Future, Nipsey Hussle, Estelle, Trippie Redd, Mac Miller, Sia, Juice WRLD, Jay Sean, Prateek Kuhad, Rich The Kid, Eric Nam, Shy Glizzy, Offset, Quavo, Machine Gun Kelly, James Fauntelroy and more.