Aly and AJ: The Indie Pop Sister Duo We've Missed
Drew sits down with our favorite indie pop sister duo Aly & AJ. After getting their start on Disney, and being a huge contributor to the golden era of female Disney artists, the duo took a break from the spotlight, until releasing their fourth studio album in 2021, which marked their first in fourteen years. They talk about producing vocals, songwriting, and their journey in the music business as young women.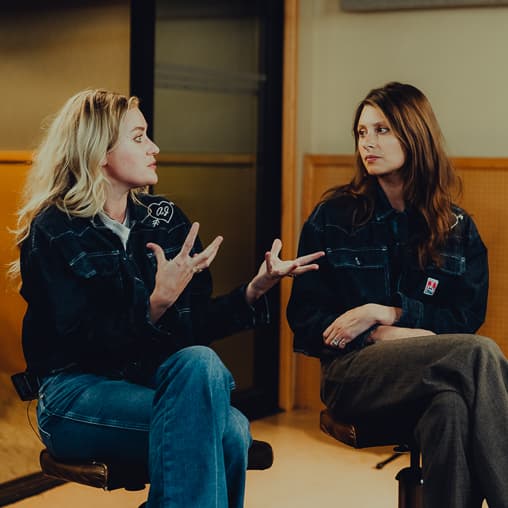 Aly and AJ are an American pop duo consisting of sisters Alyson Michalka and Amanda Joy Michalka. Aly was born on March 25, 1989, and AJ was born on April 10, 1991, in Torrance, California.
The sisters began their career in the entertainment industry as actors, appearing in various movies and TV shows. In 2004, they released their debut album "Into the Rush," which featured the hit single "Potential Breakup Song." The album was certified Gold in the United States and launched their successful music career.
Over the years, Aly and AJ have released several albums and EPs, including "Insomniatic," "Ten Years," and "Sanctuary." Their music has been described as a mix of pop, rock, and electronic, and they have cited artists such as The Beatles and Depeche Mode as their musical influences.
Aly and AJ are also known for their activism and support of various charitable organizations. They have worked with organizations such as UNICEF, St. Jude Children's Research Hospital, and the American Heart Association.
In addition to their music and philanthropic work, Aly and AJ continue to act in films and television shows. They have appeared in shows such as "Phil of the Future" and "The Goldbergs," and films such as "Cow Belles" and "Grace Unplugged."
Overall, Aly and AJ are talented artists who have made a significant impact in both the music and entertainment industries.